In all my excitement last week, I forgot to post the newest belly progression. I swear though, I've grown again since we took these pictures last week!
Here's the total progression to date.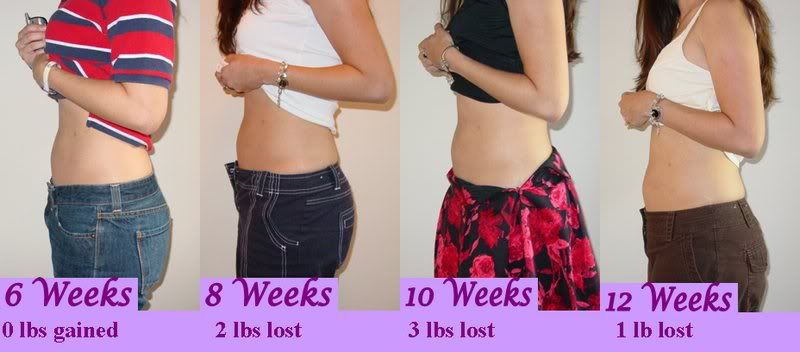 And here's all of me! I always think I look more pregnant with my shirt down! LOL!