So my little chubby chicken has grown a whole lot in the past few months. She continues to dominate the growth charts at 90% for height and weight, but she's starting to slim down a bit now that she RUNS everywhere she's going. A quick recap of what she's been up to.
My poor little chicken has also been nicknamed Typhoid Mary…she picks up every respiratory bug running around. She's been labeled as having "asthmatic tendencies" but does very well with her inhaler when she's sick. They even have her on daily Flovent just as a preventative…she usually has no idea she's sick…LOL! She did have tubes put in her ears in January, but unfortunately, she's STILL gotten ear infections after. We head to the ENT next month for a follow-up, so I'm curious to get more info on what else we could possibly do.
She started walking right around her first birthday and hasn't stopped since! By all accounts at school, she's "tough". The few "bloody" incidents we've had have resulted in minimal tears if any (mostly bitten tongues/lips from falls…LOL!). She just keeps right on playing regardless of what happens.
She is extremely strong willed, and we're starting to have to deal with that…she definitely understands well enough to know when she's doing something she's not supposed to, so we've started using "timeout" for safety issues like when she won't stop standing up in her chair or leave a cord alone, etc. We've gotten a glimpse of a couple of tantrums, so we know we're in for it soon!! LOL!
She talks…A LOT! Seriously, she babbles constantly, but she actually communicates extremely well for a kid her age. Her first real word (used purposefully) was a toss-up between "go" and "ball". Flash forward to 14.5 months and her word list (again, words she can use with purpose not just repeat) consists of the following (that I can remember at the moment): go, ball, mama, dada, nana, papa, keke (Kellen), hi, bye, hey, cat, dog, please, help (which comes out "helpa" and cracks me up!!), up, down, thanks, shoes, socks (which unfortunately comes out "cocks"…we're working on that one), yes, no (of course!), simba, elmo, baby, more, wawa (water), cookie (that was a new one this weekend), etc. And then we have the animal sounds that seem to multiple everyday: baa, moo(boo), nay, bzzz, meow, woof, caw, bawk, etc. Seriously, she'll talk your ear off already and picks up everything and uses it as a pretend phone!!
So here are some long awaited pictures! She's currently (at 14 months) just over 27 lbs and 31 inches…you know the whole "double their height when they're 2yrs" thing? Let's just say she's pretty much guaranteed to be taller than her mama at this point…LOL!
November 2008 (8 months)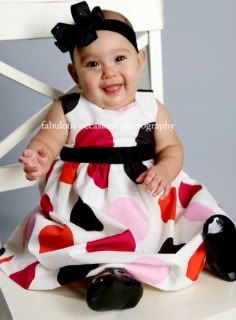 December 2008 (9 months)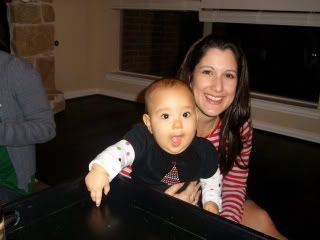 January 2009 (10 months)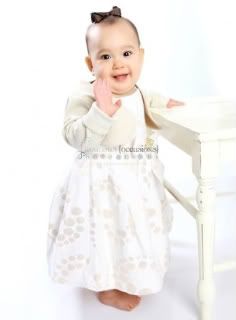 February 2009 (11 months)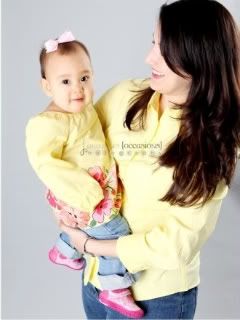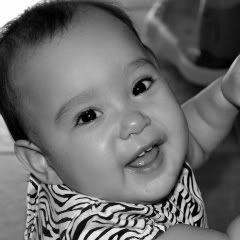 April 2009 (1 year)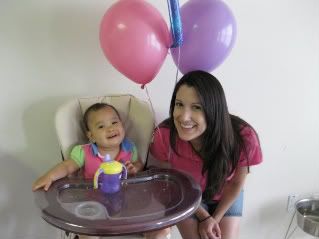 May 2009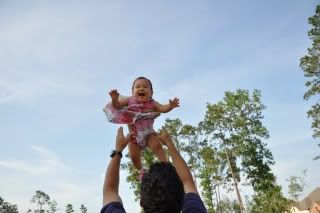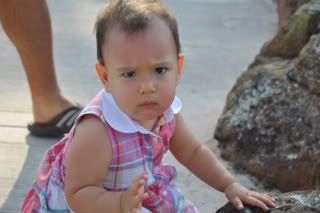 We caught some cute pictures of the kids this weekend, so I promise to keep them coming!!! Kellen's update complete with pics will be next!!